£500 OFF RENAULT TRAFICS RX8
NOVEMBER DEAL
Voyager MPV November Deal!
WE HAVE £500 OFF ALL NEW RENAULTS SOLD IN NOVEMBER!
Now starting from £30,495 on the road!
The Renault Taxi offers unrivaled accessibility as standard. With wide side sliding doors, full length fixed running boards, high visibility step edges and multiple grab handles; entry in to the vehicle is easy for all passengers. For passengers in wheelchairs, there's also a light weight ramp under the floor that can be quickly deployed.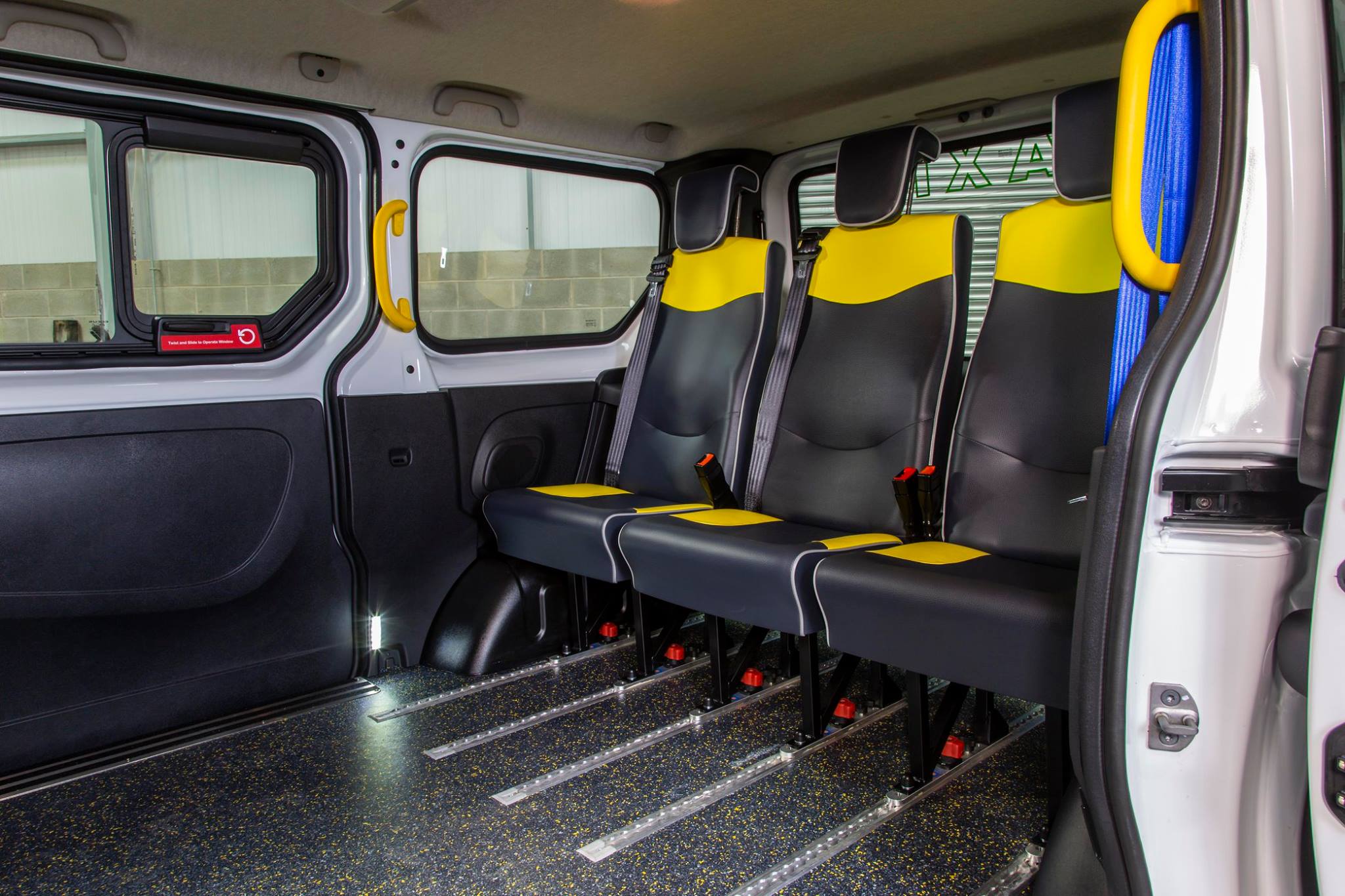 Inside the taxi, you'll notice that all rear seats feature wipe down covers with high visibility panels and all age seat belts. The forward-facing rear seats are mounted on a unique tracking system so they can be adjusted forward and backward or removed all together for complete versatility. The tracking system also enables a forward-facing wheelchair position, while a 3-point seat belt offers safety.
The 3 individual sliding rear seats create a manageable versatile space – move the seats forward to create a huge luggage space, move the seats back to create more room for your wheelchair passengers. All seats feature hi vis panels, headrests and all age seat belts, useful for school contracts. Full length side steps ensure ease of access into the vehicle. The taxi incorporates a light weight, under-floor wheelchair ramp that can be deployed in seconds and 4-point, forward facing securing straps to keep passengers in wheelchairs safe.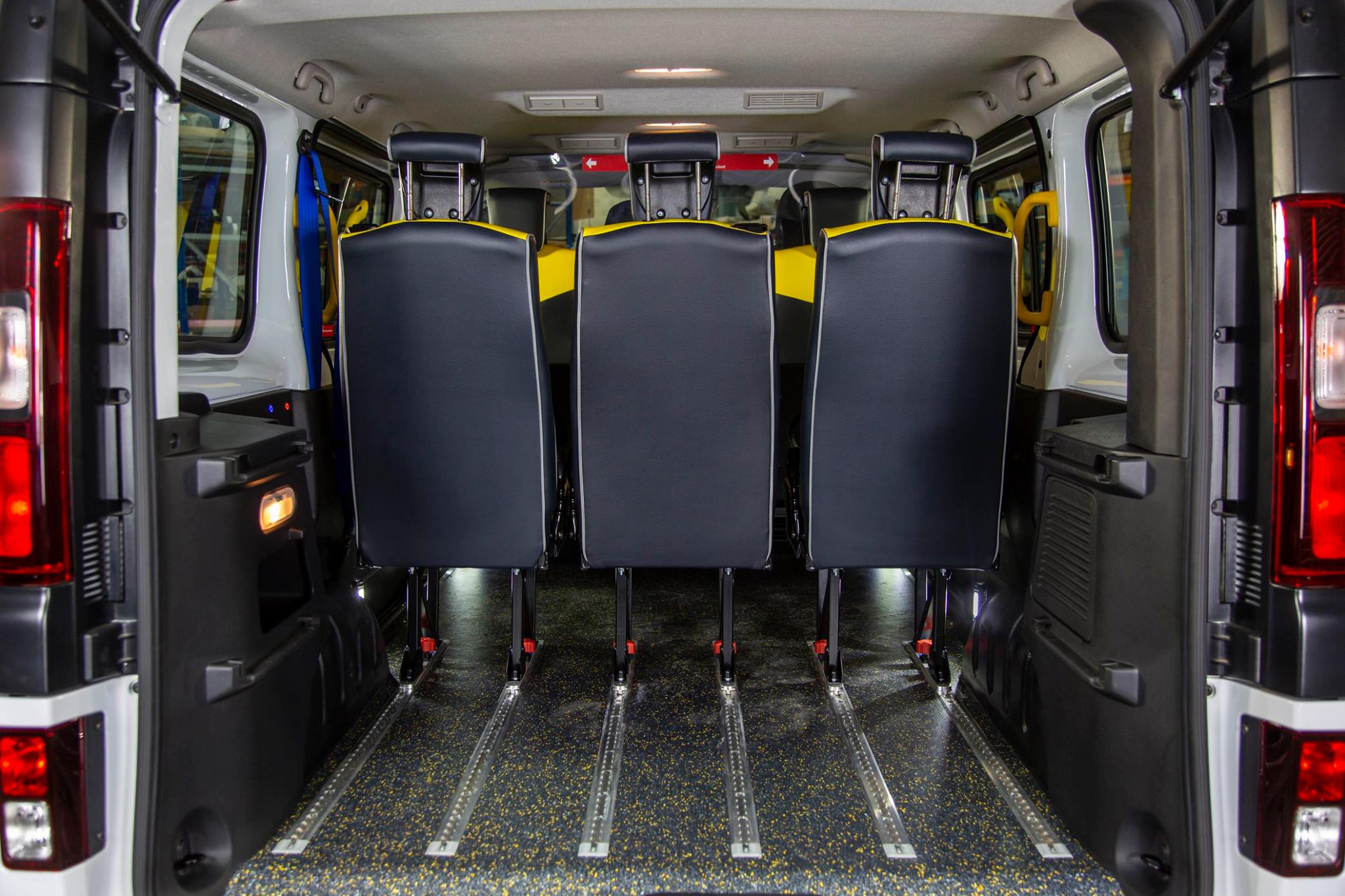 The 9 Seat (Inc Driver) Renault Trafic RX8 Taxi is the perfect vehicle for drivers looking for extra luggage space with this taxi providing ample space for 8 suitcases in the rear. Available now for collection this week in either SWB or LWB in a variety of colours!
EC Whole M1 Vehicle type approval
• 12 Months road fund licence
• Euro 6.2
• 3 Years roadside assistance
• Voyager taxi assist membership, 24/7 accident helpline
• Built in Sat Nav
• Rear Parking sensors
• Underfloor ramp
• Wheelchair is front facing
• Wheelchair kit, 4-point strap system for wheelchair
Call today to place a deposit or if you have further questions!! Call our non-commission based team on 01270 256 670. Finance options are available, subject to status.