Approved in Derby
Voyagers ready for work
The Voyager Team are very happy to announce that the Ford Tourneo FX8 and Renault Trafic RX8 have now been approved for use in Derby by Derby City Council! This is great news for both the Voyager Team and Taxi Drivers in Derby, who now have a larger choice of vehicle types to choose from and are able to move away from years of having to have a yellow taxi! Each council within the UK have their own rules and regulations when it comes to taxis and private hire vehicles. At Voyager we do everything we can to ensure we meet these regulations allowing drivers in the areas to have a choice of vehicles to best suit their budget and needs. Up until this summer Derby City Council only licensed vehicles of a certain yellow colour after re-looking at this rule they have now relaxed it slightly with the introduction of the colour black.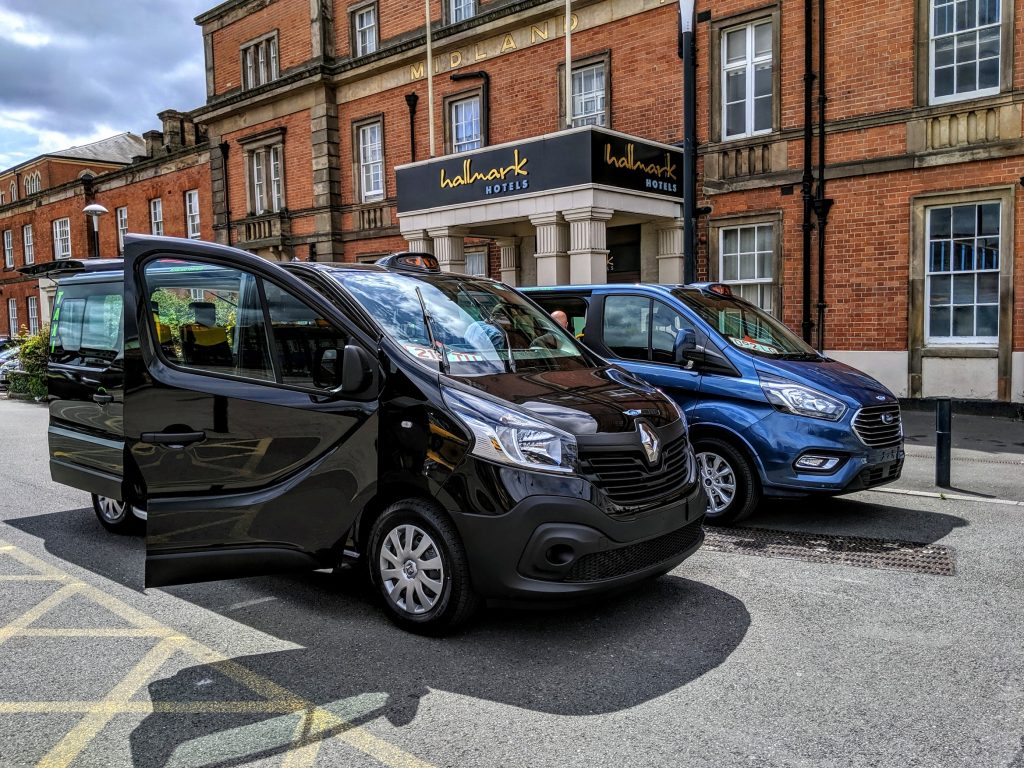 After reviewing their new rules we adjusted our vehicles to meet their specifications and took the Ford FX8 and Renault RX8 to Derby's train station taxi rank to see what the local drivers thought and to get feedback on our conversion. We take the opinions and feedback of drivers very seriously, after all taxi drivers are in our vehicles for up to 12 hours day!
We then headed to Derby City Council Buildings to start the process of having our vehicles approved, every measurement of the vehicle and conversion was taken along with many questions about our company. The whole process took almost three weeks with the best possible outcome.  Keep your eyes peeled for our vehicles on Derby streets!
All our taxi converted vehicles come with….
• Full Hackney Conversion
• 12 Months Road Fund License
• Voyager Conversion Warranty
• Manufacturers Warranty
• Roadside assistance
• Helpful after Sales Care Team.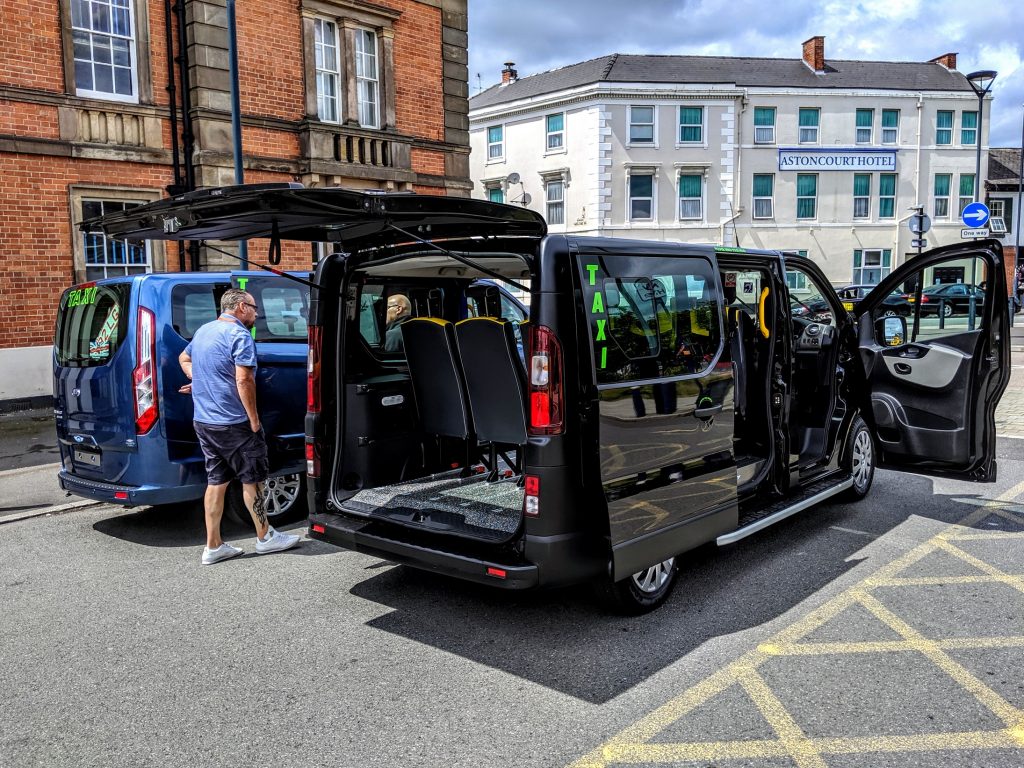 Call today to place a deposit or if you have further questions!! Call our non-commission based team on 01270 256 670. Finance options are available, subject to status.
Alternatively if you would like our vehicles in your area please email sales@voyagermpv.co.uk