December Renault Offer
Free Rear-View Camera, Wind Deflectors and Mirror Meter
During December we are giving away a free Rear-View Camera, Wind Deflectors and Mirror Meter with every New Renault Trafic Taxi ordered throughout the month.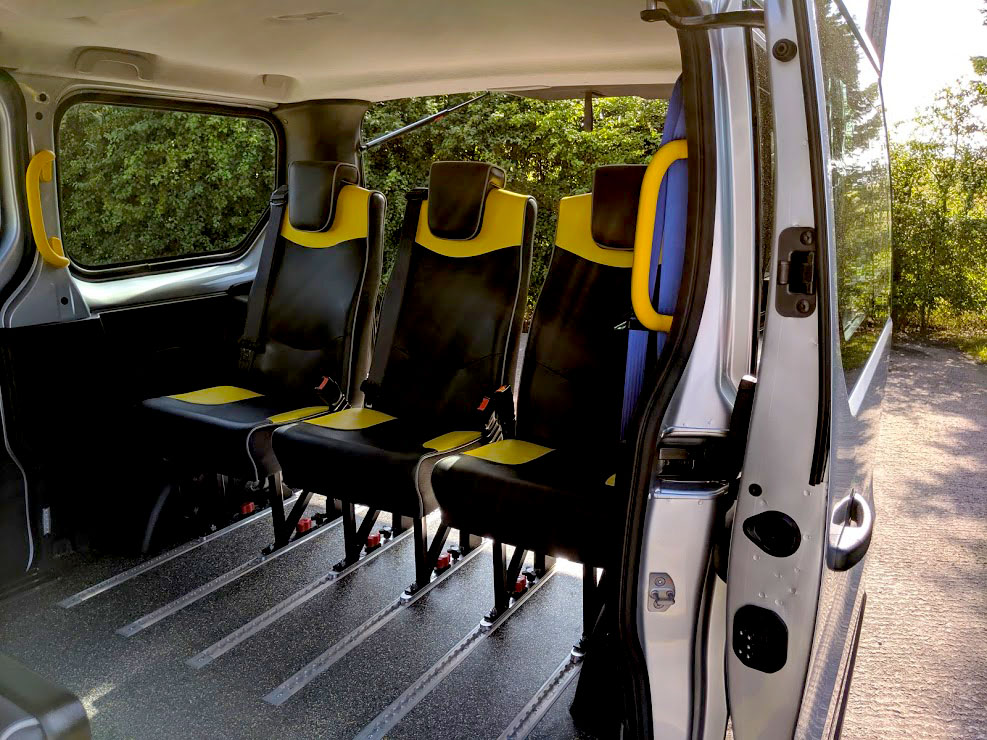 The Trafic Taxi offers unrivaled accessibility as standard. With wide side sliding doors, full length fixed running boards, high visibility step edges and multiple grab handles; entry into the vehicle is easy for all passengers. For passengers in wheelchairs, there's also a lightweight ramp under the floor that can be quickly deployed.
With the Renault Trafic Taxi, you'll benefit from a long list of standard features like eco button mode, phone connectivity, cruise control and a built-in rear-view camera. There's also loads of cabin storage, a full width partition screen and our three-stage taxi locking system making your cabin secure.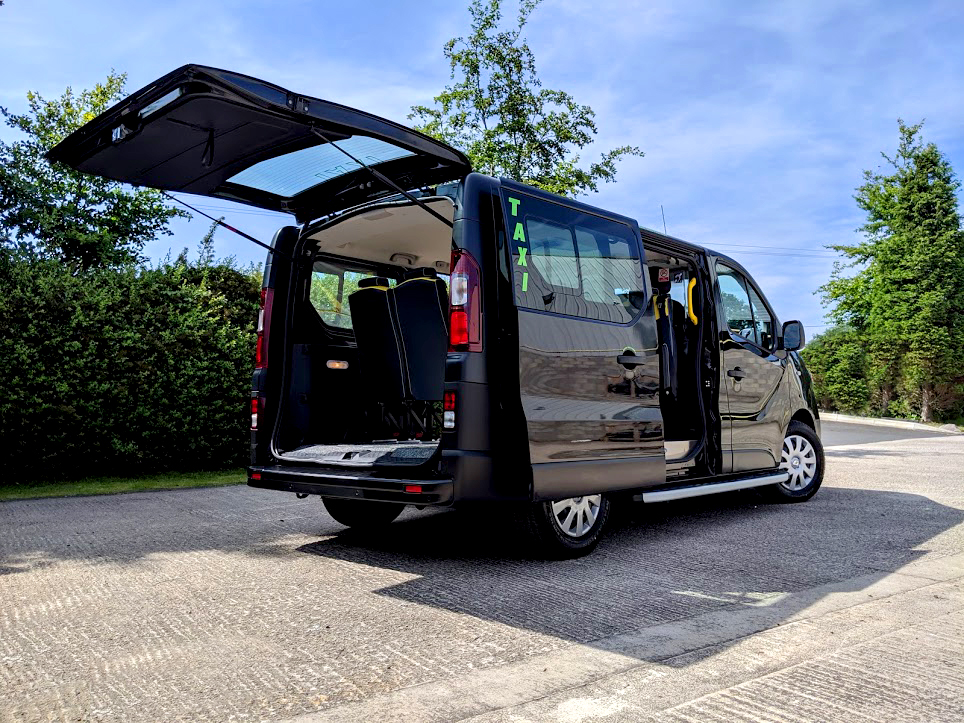 As you'd expect, our conversion is also carried out to the highest standard with tried and tested materials specifically chosen for durability. From stainless steel floor fixings, to the 300kg rated under-floor wheelchair ramp, you can rest assured your vehicle is up to the job.
• EC Whole M1 Vehicle type approval
• 12 Months road fund licence
• Euro 6.2
• 3 Years roadside assistance
• Voyager taxi assist membership, 24/7 accident helpline
• Built in Sat Nav
• Rear Parking sensors
• Underfloor ramp
• Wheelchair is front facing
• Wheelchair kit, 4-point strap system for wheelchair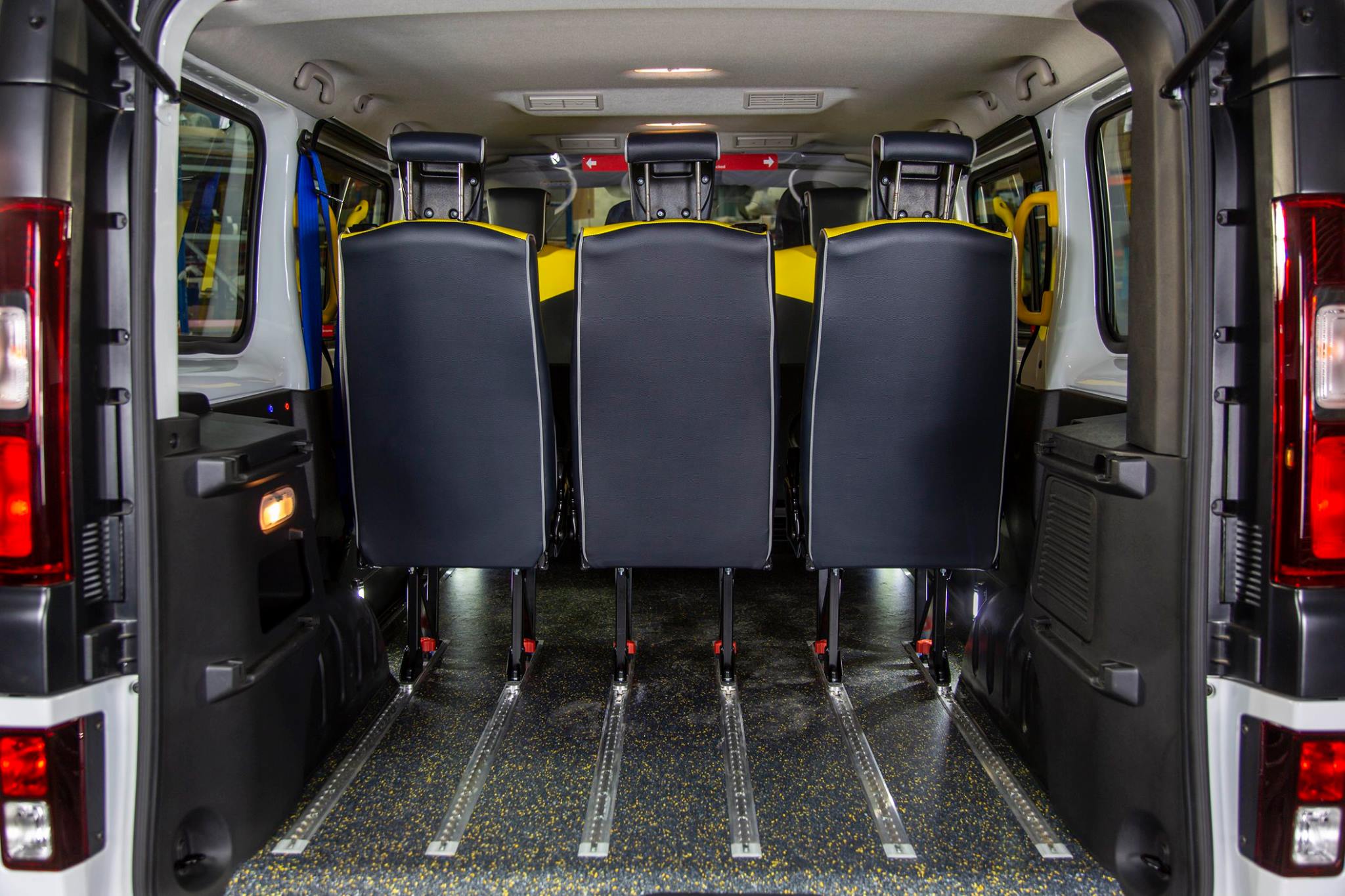 Renault Trafic Taxi Features
• Wheelchair kit, 4-point strap system for wheelchair
• Choice of three meters
• Magnetic LED top sign
• Heavy duty floor covering
• 3 Rear facing, full size tip seats on quick fold system
• Two-way intercom
• Underfloor ramp
• 3 Point seatbelt system with upper
• Fire Extinguisher as per council regulations.
• First aid kit.
• 3 Stage taxi locking system.
*Terms and conditions apply. Free rear-view camera, wind deflectors and mirror meter are only available on Renault Trafics 2019 Model in stock. Finance options are available, subject to status. Available to UK residents 18+. Business users only. Offer is only available from December 1st 2019 to December 31st 2019
For further Terms and Conditions please contact 01270 256 670