Liverpool Taxi Awareness Day
17th September 2019
Yesterday the Voyager team headed to Liverpool for Liverpool Councils Trade Awareness day. The event was well attended by Liverpool hackney and private hire drivers, as well as PHTM Newspaper and the NPHTA covering the event. It was estimated that a 1000 drivers would turn up the four hour event.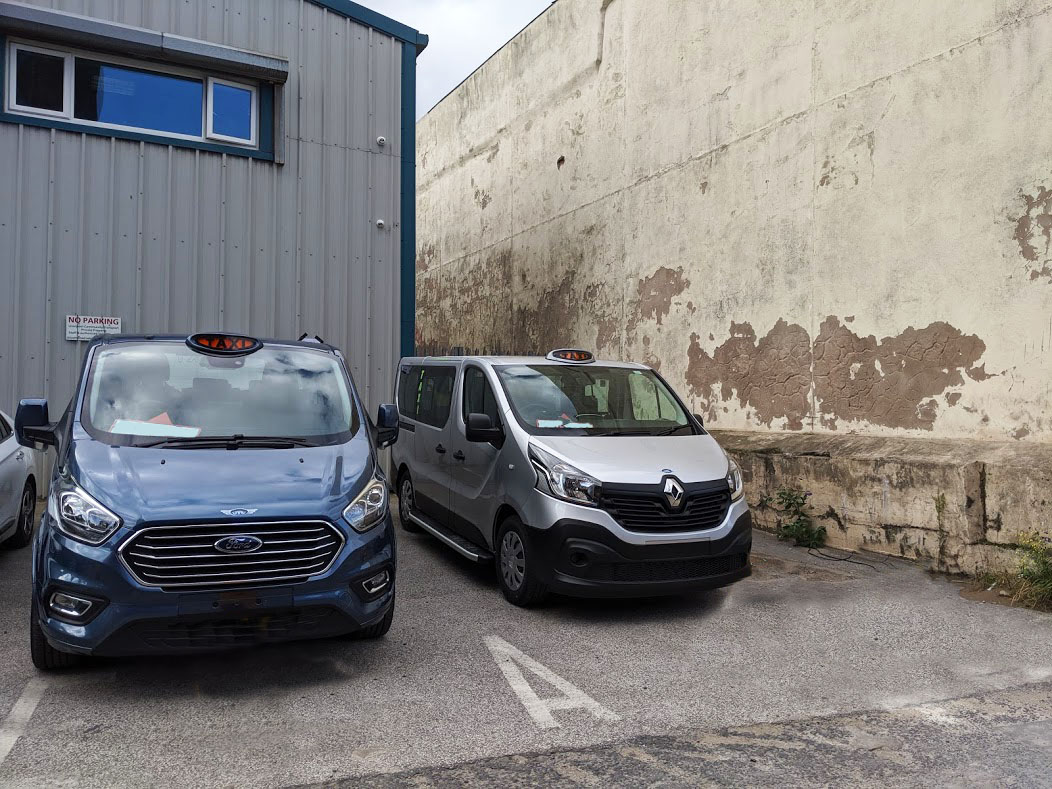 In a bold initiative by progressive Liverpool City Council the trade had a unique opportunity to ask all the questions they wanted on DBS checks, training programmes, licensing issues at a one stop shop as well as speaking to trade suppliers who also supported the event. The event was held at Liverpool Community Transport headquarters on Luton Street.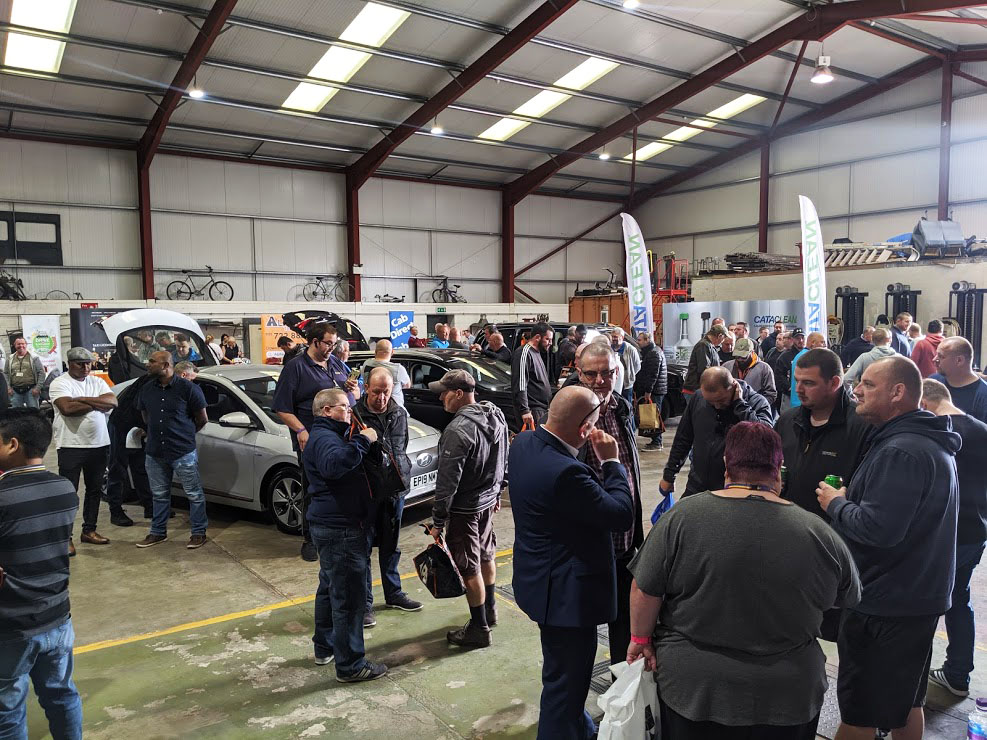 In recent months the Licensing Team has launched a number of new initiatives, such as introducing card payments for Hackney Carriages that will make travelling around the city even easier. The awareness day was aimed specifically at the city's drivers and taxi firms but drivers from other areas attended as there was so many great companies under one roof.
The days theme centred around, hybrid and electric vehicles with companies bringing lots of examples.  Neil spoke to the Mayor of Liverpool about Voyagers new Ford Tourneo Mild Hybrid vehicles and our plans for the future.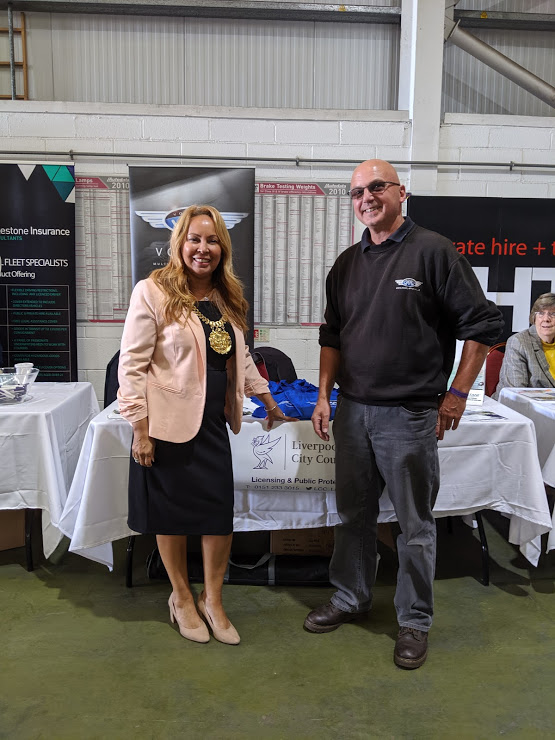 The Voyager Team took a Liverpool spec converted Renault Trafic NX8 and a Full Hackney spec Ford Toureo FX8 to the event which encouraged manufacturers to do test drives in the area. As part of Liverpool's Taxi Licensing each wheelchair accessible taxi must not carry front seat passengers, part of our conversion for area and many other areas in the UK is to remove the front passenger seats and add a large luggage compartment to the space. They also require a rear door opening sign and a front for hire sign.