Vehicle of The Week
Mild Hybrid Ford Tourneo FX8
The Mild Hybrid Ford Tourneo FX8 SWB is available to drive away today for as little as £36,000 on the road.
When your cab is your office, having the correct equipment is essential. The good news is that the Tourneo Custom Taxi comes with a long list of standard features that help to make your life easier. There is also loads of cabin storage and a lockable glove compartment to keep things secure.
Mild Hybrid efficiency
It is assisted by an electric motor. At low speeds, or when stationary, the internal combustion engine can switch itself off and the 48V starter-generator seamlessly restarts it when needed. The separate 48V Li-Ion battery is automatically recharged by regenerative braking during coasting and braking. There is no requirement to connect the battery to a power source.
What is Mild Hybrid?
MILD HYBRID (MHEV) A small electric motor that helps improve efficiency. Mild Hybrid vehicles have two sources of power that work together – a conventional engine and a battery -driven electric motor. The electric motor does not power the car. It simply assists it.
As you'd expect, our conversion is also carried out to the highest standard with tried and tested materials specifically chosen for durability. From stainless steel floor fixings, to the 300kg rated under-floor wheelchair ramp, you can rest assured your vehicle is up to the job.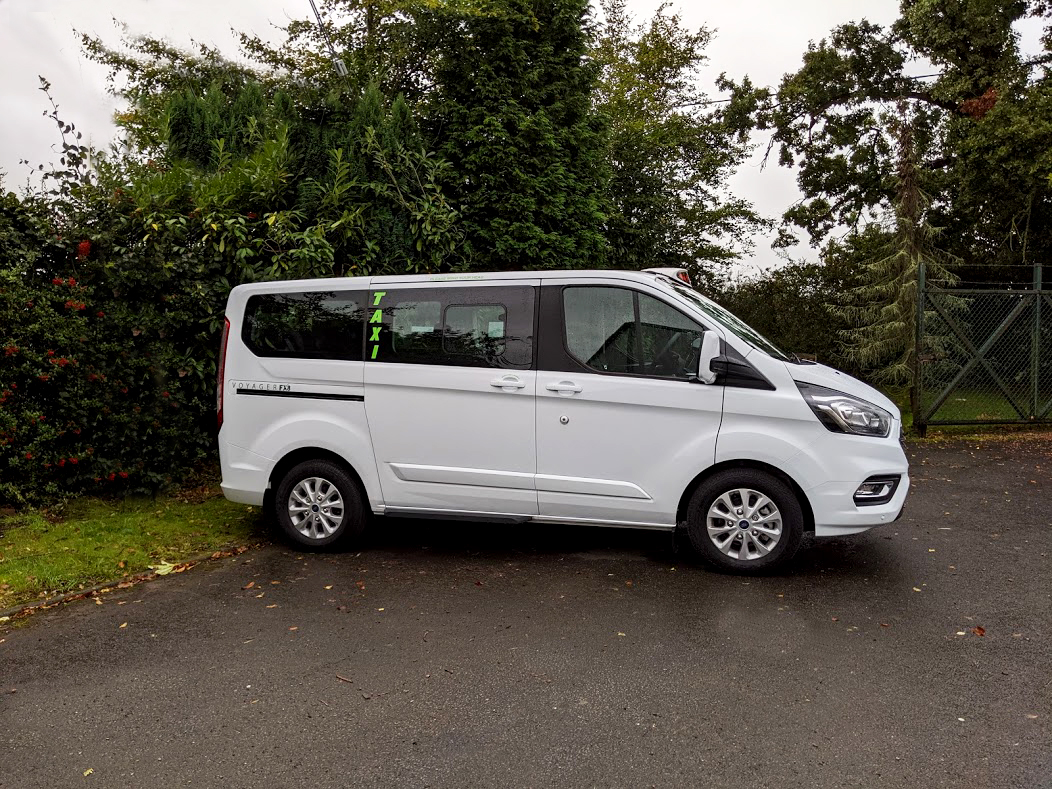 Ford Tourneo FX8 Highlights
EC Whole M1 Vehicle Type Approval
Ford Mild Hybrid Technology
12 Months road fund licence
Three year or 100,000 miles manufacturer's warranty.
Three years roadside assistance
Ford sync with applink
Voyager taxi assist membership, 24/7 accident helpline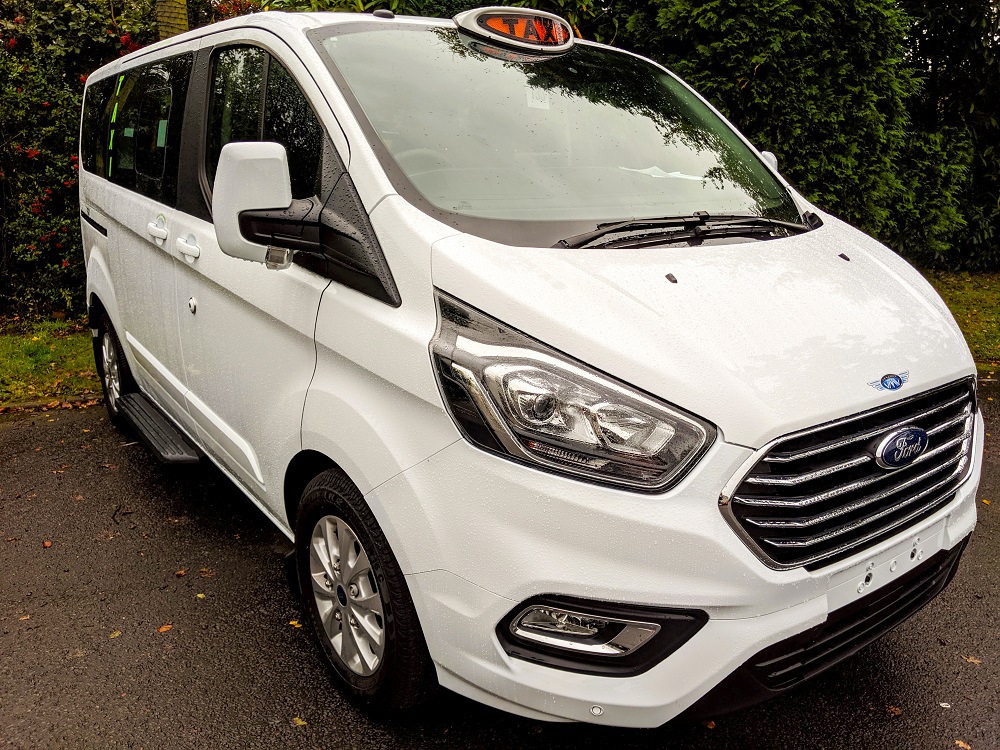 Ford Tourneo Taxi Features
Wheelchair kit, 4-point strap system for wheelchair
Choice of three meters
Magnetic LED top sign
Heavy duty floor covering
3 Rear facing, full size tip seats on quick fold system
Two-way intercom
Underfloor ramp
3 Point seatbelt system with upper
Fire Extinguisher as per council regulations.
First aid kit.
3 Stage taxi locking system.
Bulkhead and screen.
Call our non-commission based team on 01270 256 670 today to place a deposit or for further information. Finance options are available, subject to status.