Vehicle of The Week
Ford Mild Hybrid FX8
From £36,000 OTR with as little deposit as £500 the latest conversion to the Voyager family is great for anyone looking for something a little different or wanting to upgrade their vehicle. With most councils now talking about zero emissions and changing taxi regulations in towns and cities across the country, more and more taxi and private hire drivers are looking to alternative vehicles.
So, what is Mild Hybrid? Mild Hybrid (MHEV) A small electric motor that helps improve efficiency. Mild Hybrid vehicles have two sources of power that work together – a conventional engine and a battery -driven electric motor. The electric motor does not power the car. It simply assists it.
Mild Hybrid efficiency, it is assisted by an electric motor. At low speeds, or when stationary, the internal combustion engine can switch itself off and the 48V starter-generator seamlessly restarts it when needed. The separate 48V Li-Ion battery is automatically recharged by regenerative braking during coasting and braking. There is no requirement to connect the battery to a power source.
Fuel Efficiency. Mild Hybrid powertrains can be a cost-effective way to join the electric revolution. They are best suited for people who do a lot of shorter journeys, especially around town and at lower average speeds. Making it the perfect vehicle for taxi drivers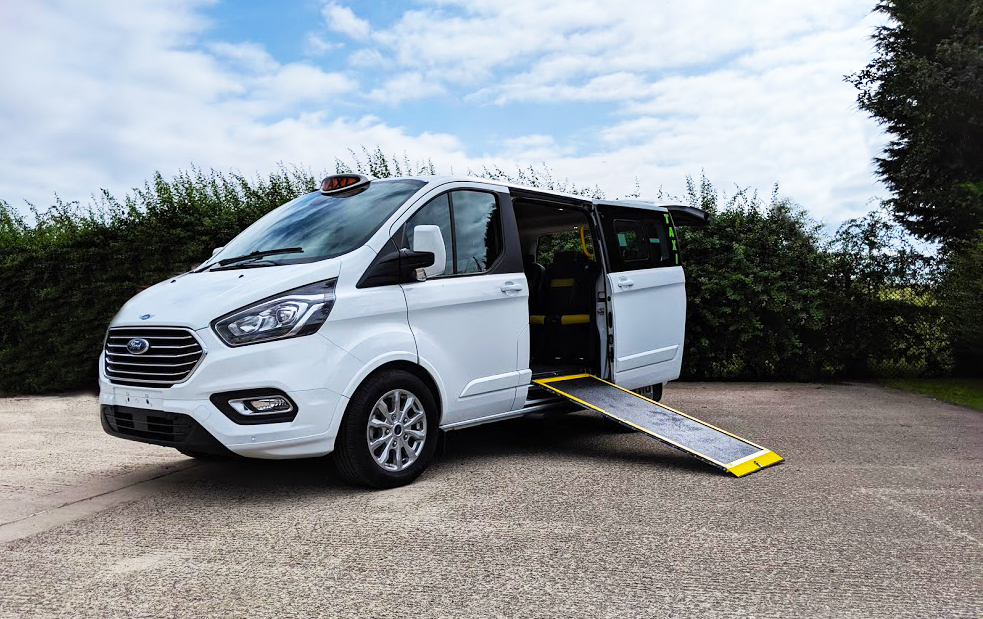 Ford Tourneo Highlights
Three Years / 100,000 miles Manufacturer's Warranty
Euro 6.2
Ford Mild Hybrid Technology
0l, 130ps, Ecoblue
One Years Roadside Assistance
Ford Sync with Applink
Rear Parking Sensors
Alloy Wheels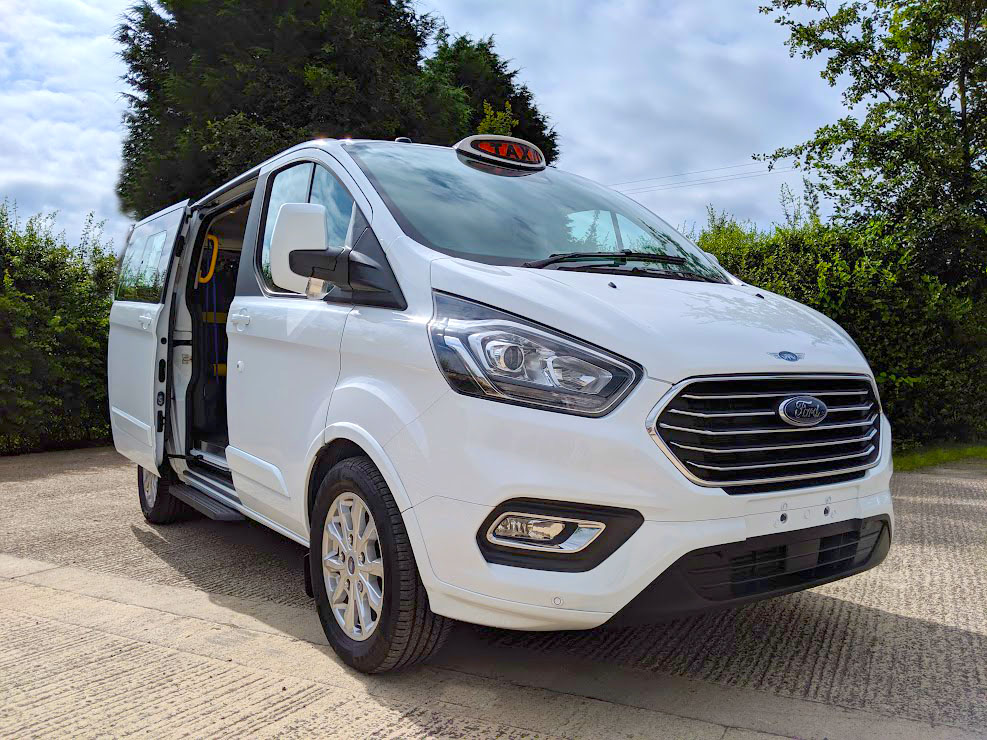 Voyager Highlights: –
EC Whole M1 Type Approval
Full Hackney Specification Conversion
12 Months road Fund License
Voyager Taxi Assist Membership, 24/7 Accident Helpline
12 Months Voyager Conversion Warranty
Low Finance Rates Available
Low Deposit
Ford Approved Conversion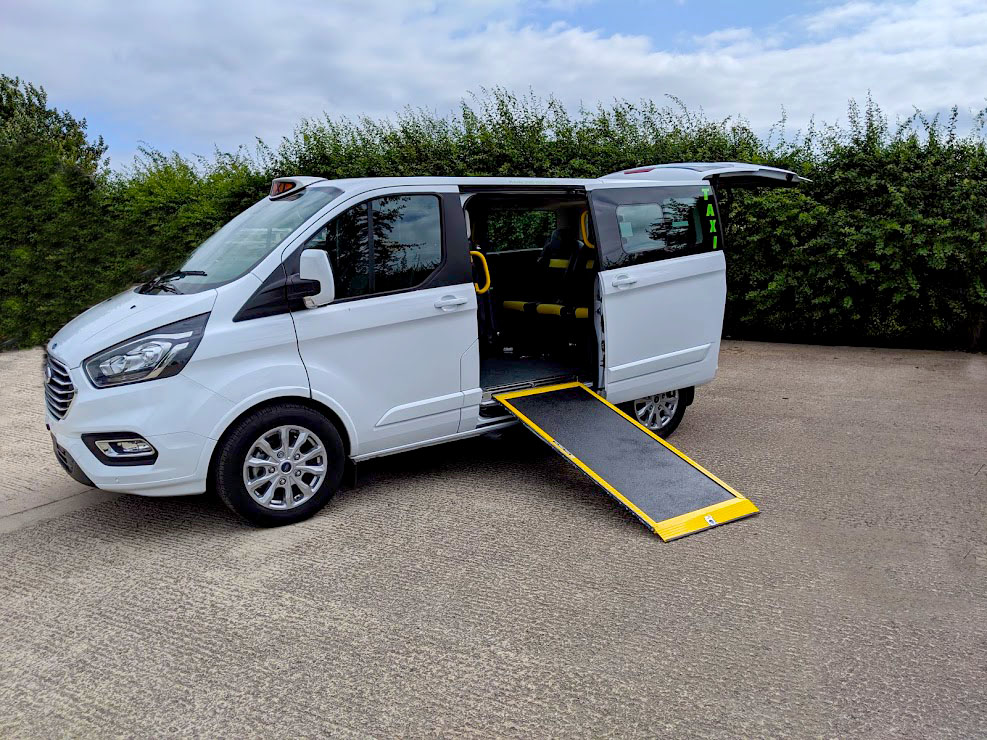 The Ford Tourneo Mild Hybrid FX8 Taxi will come with the Voyager Full Hackney Spec conversion, including
➡️ Full M1 EC Whole Vehicle Type Approval (ECWVTA)
➡️ 300kg rated Under-Floor Wheelchair Ramp
➡️ Choice of Digitax, Cygnus MR500 or a Viking Mirror Meter with Pre-loaded Tariff
➡️ Magnetic LED Top Sign, designed inhouse to fit under car park/airport barriers.
➡️ 3 Stage Taxi Locking System with Driver Isolation for added security
➡️ Bulkhead with full width partition screen
➡️ Reinforced, heavy duty flooring
➡️ Two-way intercom
➡️ 3 Point seatbelt system with upper anchor point
➡️ Wheelchair kit, 4-point strap system for wheelchair
➡️ 3 Rear facing, full size tip seats on quick fold system for passenger comfort.
➡️ Greater customer service and aftercare!
Call the Voyager team today on 01270 256 670 to discover more!