GREAT NEWS!
We are passed in Leicester
We are very happy to announce that alongside our Ford Tourneo FX8 our new 2.0L Renault Trafic RX8 has now been approved by Leicester City Council!
This is great news for taxi drivers in Leicester looking for more choice when it comes to purchasing their next vehicles.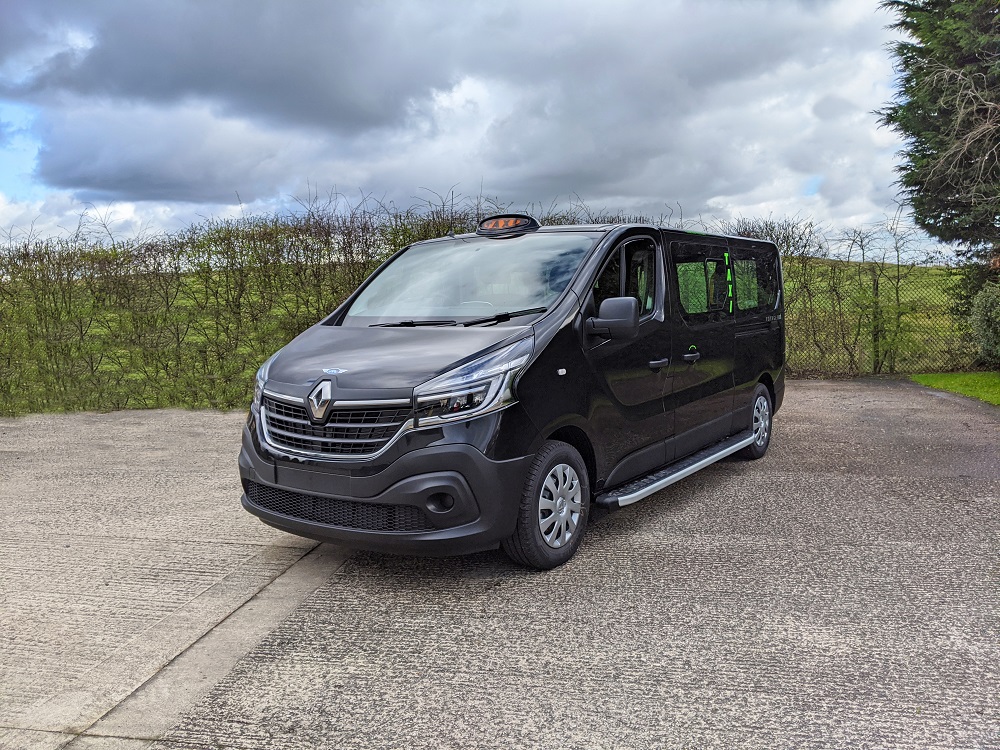 Full Hackney, Renault Trafic Taxi on the road from £31,750 🚕🚕🚕
All Voyager Taxis come with the Voyager Full Hackney Spec conversion, including: –
➡️ Full M1 EC Whole Vehicle Type Approval (ECWVTA)
➡️ 300kg rated Under-Floor Wheelchair Ramp
➡️ Choice of Digitax, Cygnus MR500 or a Viking Mirror Meter with Pre-loaded Tariff
➡️ Magnetic LED Top Sign, designed inhouse to fit under car park/airport barriers.
➡️ 3 Stage Taxi Locking System with Driver Isolation for added security
➡️ Bulkhead with full width partition screen
➡️ Reinforced, heavy duty flooring
➡️ Two-way intercom
➡️ 3 Point seatbelt system with upper anchor point
➡️ Wheelchair kit, 4-point strap system for wheelchair
➡️ 3 Rear facing, full size tip seats on quick fold system for passenger comfort.
➡️ Greater customer service and aftercare!
Call the Voyager Team on 01270 256 670 for more information, finance options available. Deposits from £500.