Custom Features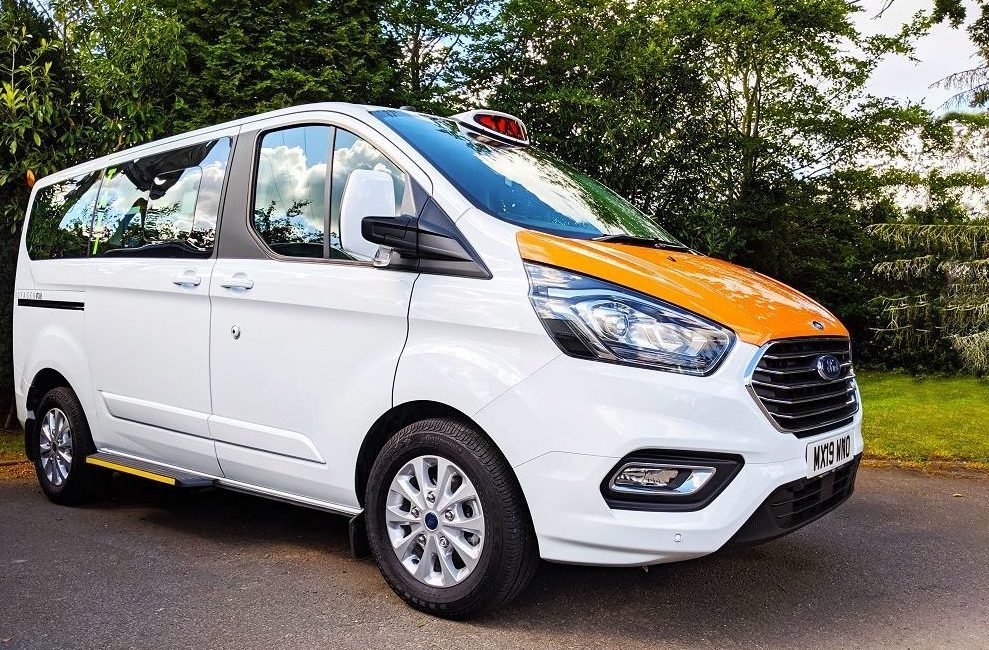 Specialist Colour Team
Due to strict council regulations in regards to Taxi colours, we provide a specialist colour service. Whether your whole vehicle needs to be repainted or just a part repaint we can work with your local council to ensure regulations are met. Alternatively if there is a vehicle manufactures colour that we do not stock our sales team is happy to custom order one for you.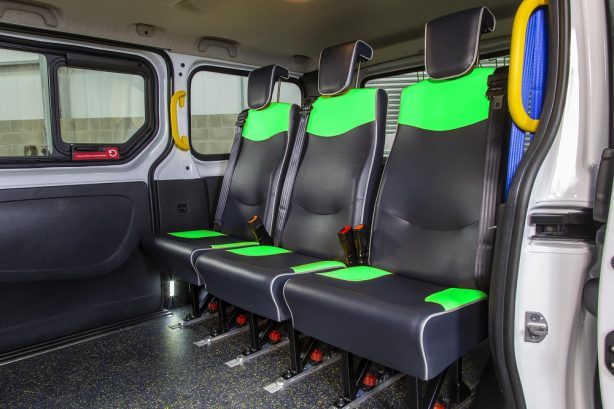 Custom Seat Finish
Our expert vehicle team has a wide range of experience in custom seat design, this allows us to be able to provide a number of services to create a bespoke finish on your vehicles seats. • Re upholstery Service • Leatherette Finish • Conference Facing • Custom Seat Covers.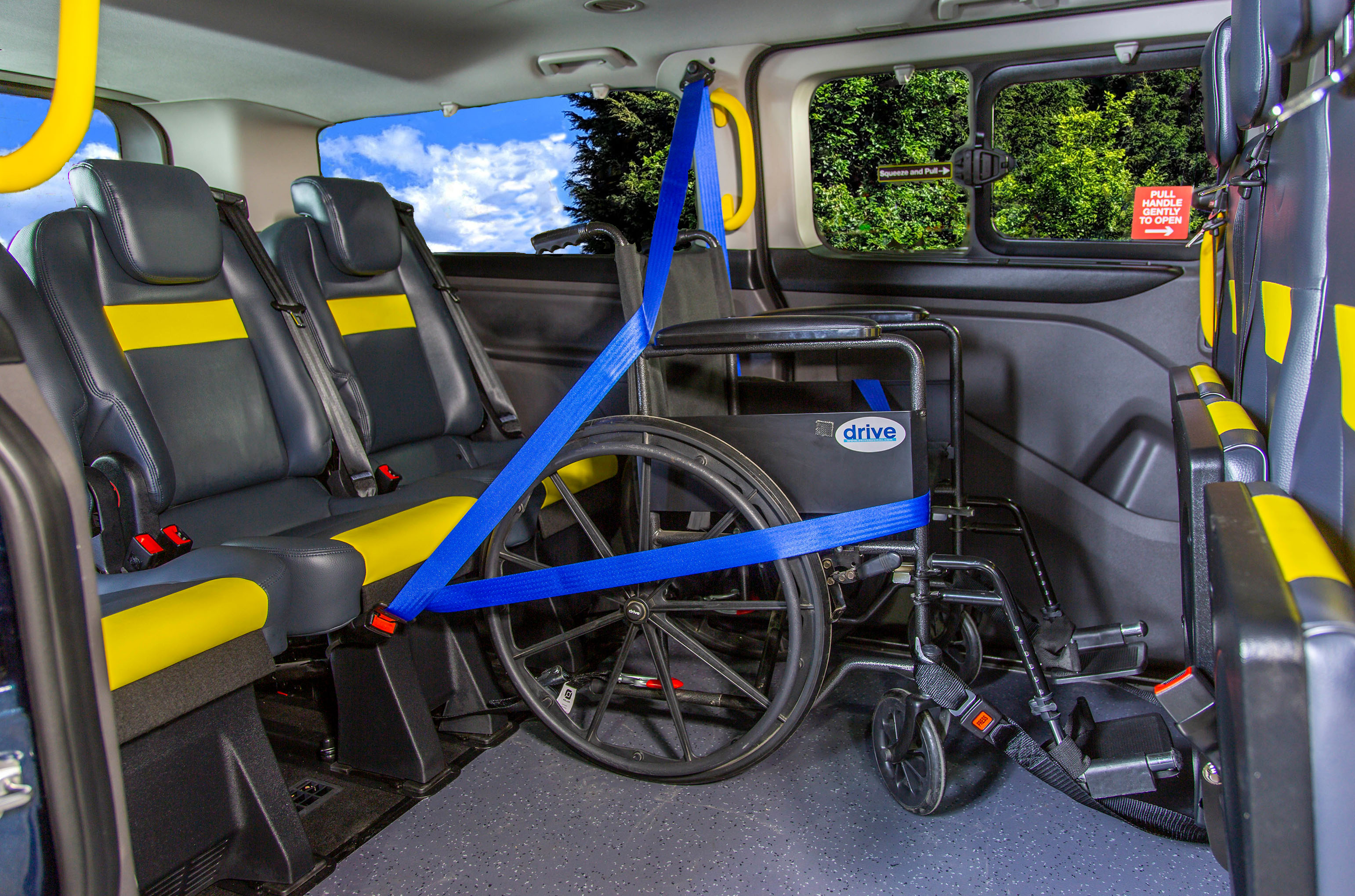 Wheelchair Access and Kits
We are experts and industry leaders in converting vehicles for wheelchair access whether you require side or rear loading access. All our vehicles provide a secure, safe front facing journey for your wheelchair passenger. • 3 Point seat belt system with upper anchor point for wheelchair passenger • Wheelchair kit, 4 point strap system for wheelchair • Bespoke underfloor ramp.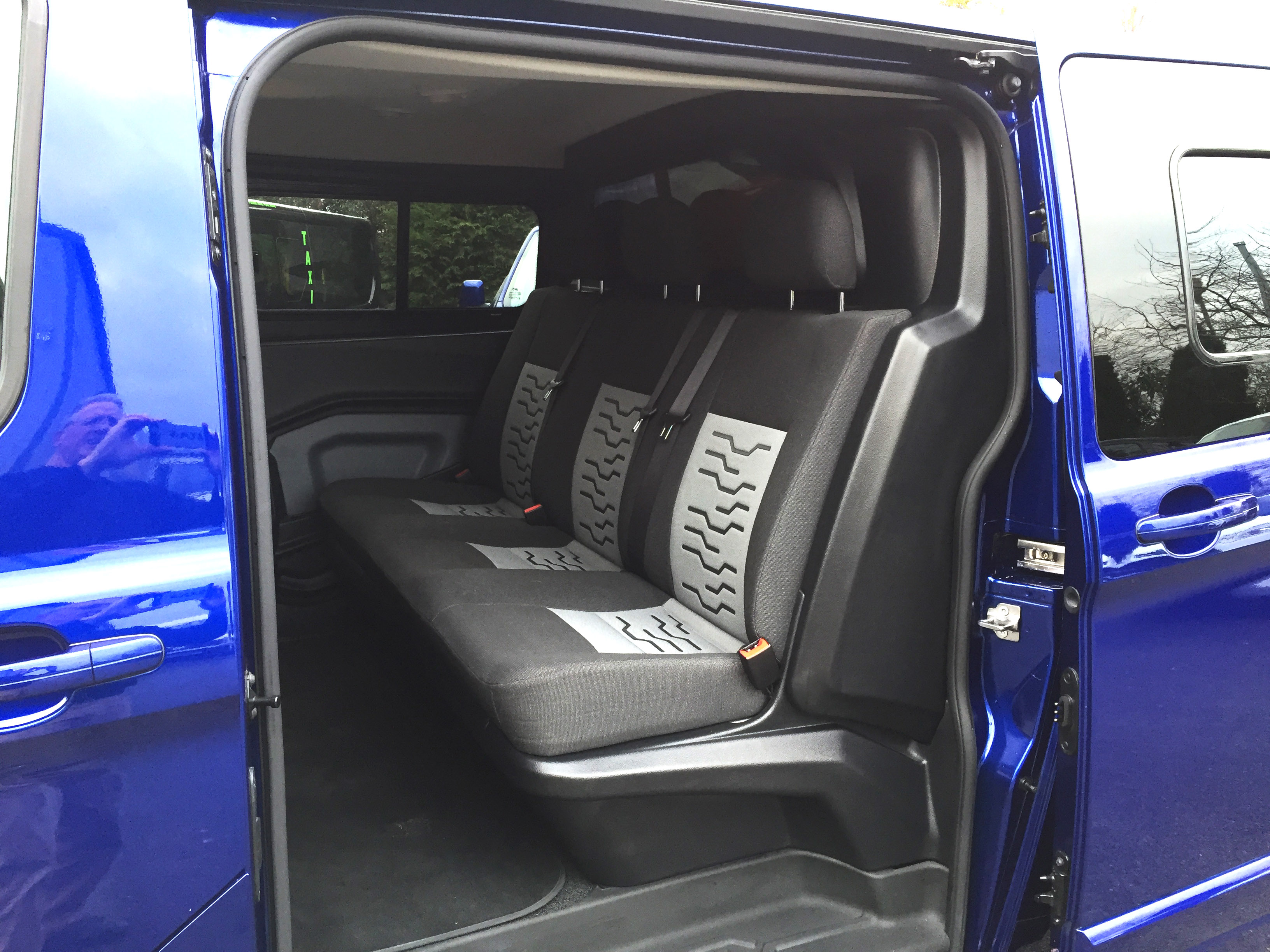 Crew Cabs Specialist
With a capacity of up to six people, space for their equipment, together with easily accessible load capacity, the crew cab conversion is the ideal solution for you and your crew. Whether for construction, medical, sports or unusual weekend hobby, we have a conversation suited to you.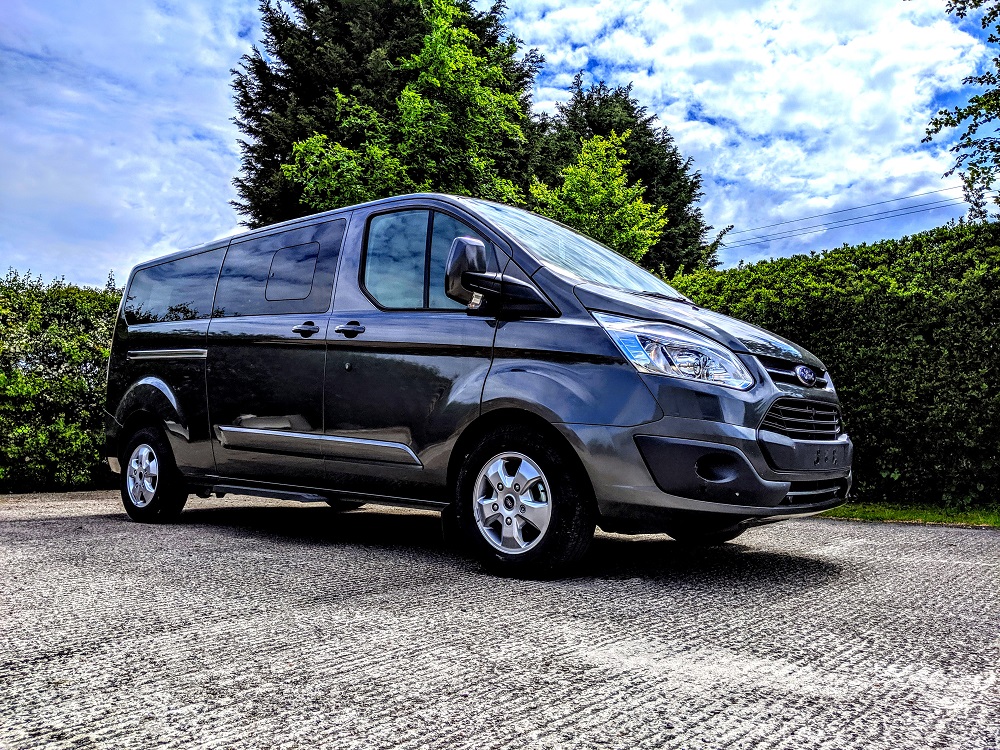 Executive Conversion
Voyager provide a high specification executive conversion for a range of private hire companies. Conversions can be bespoke to suit your business. From Corporate and Private Clients, Airport and Port transfer services to Wedding Car Hire. Whether your clients need conference seating, tables or a specialist lighting system we have a conversion to fit.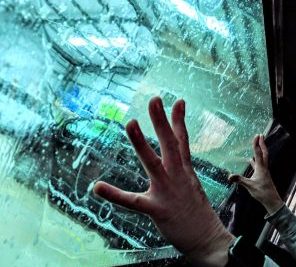 Window Specialist Service
We can provide a number of window finishes to your vehicle including • Window Tinting, allowing privacy within your vehicle whilst cutting out heat and glare. • Shatter Proofing, to ensure maximum, safety for driver and passengers. • Mirror effect silver finish, this can cut heat and glare out by 80 percentage. Alternatively it allows privacy for your passengers. • Wind Deflectors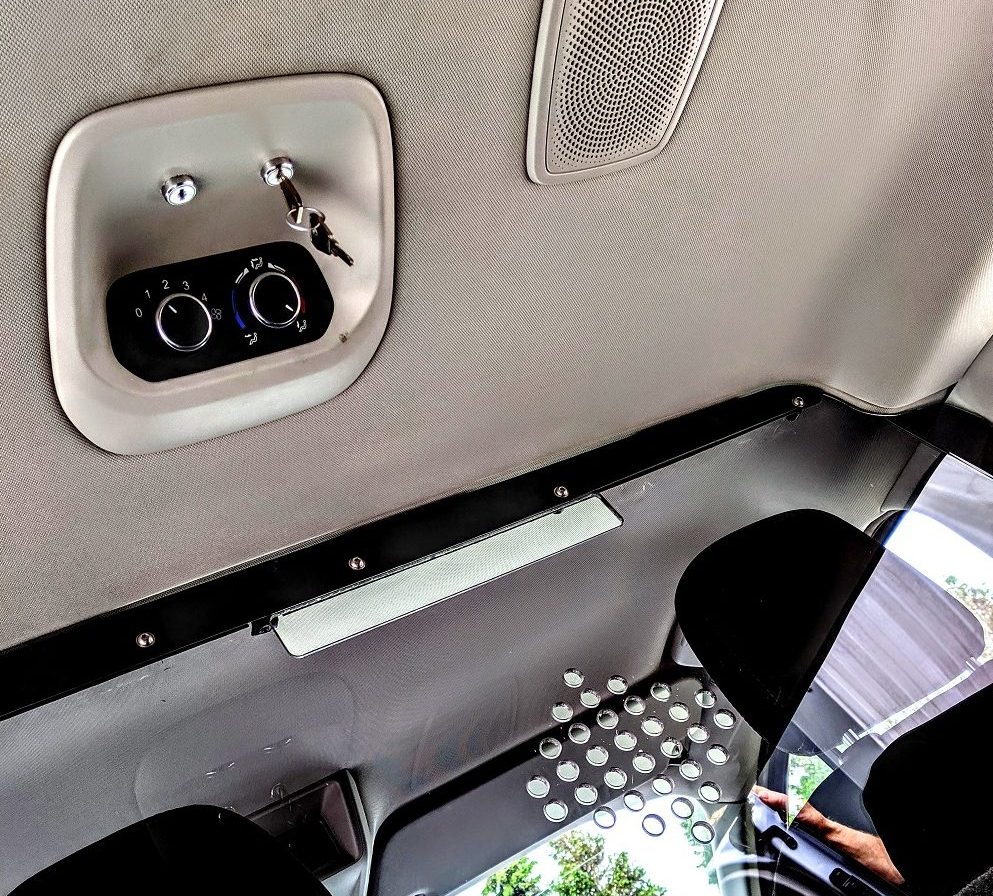 Secure Locking Systems
The standard Ford and Vauxhall locking systems does not always meet the requirements of our customers. We are both Ford and Vauxhall approved giving us the experience and knowledge to offer different locking systems to their vehicles. The two most requested systems we fit are our Driver Locking System and Secure key Override System.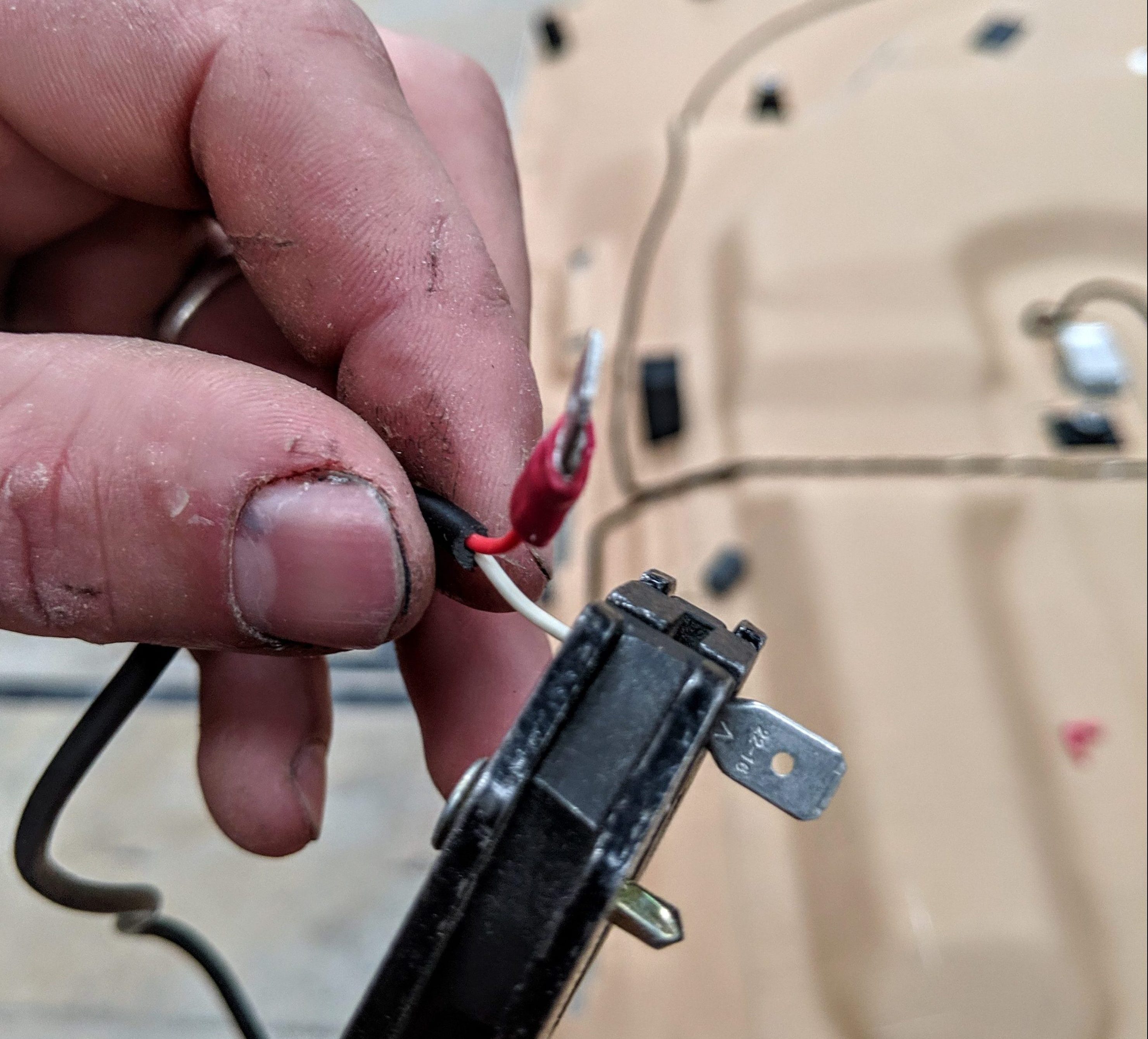 Specialist Interior Lighting
Our specialist lighting team has years of experience in creating and fitting custom interior lights. • Fibre Optic light system that can be fitted to your roof. • Under seat lighting • Down lighting • LED stripe lighting.
Any Questions?
Call us now on 01270 256670 to find out more
Ford Custom Service
With extensive experience working with Ford we are able to provide parts and knowledge to further custom your vehicle.
Carpet Floor Mat
Rubber Floor Mat
ABS Mirror Cover
Chrome Front Grille
ABS Fog Light Surrounds
Tailgate Grab Handles
Aluminium Roof Bars
Mud Flaps
Renault Custom Service
We are able to provide a full bespoke service for the Renault Trafic using our knowledge and expertise in the vehicle conversion industry. Including extras such as;
Carpet Floor Mat
Rubber Floor Mat
Chrome Front Grille
Chrome Mirror Covers
Chrome Rear Bumper Covers
Aluminium Roof Bars
Aluminium Cross Bars