Customer Service
Established over 25 years ago; we're a small family-run business offering a personal touch. When you call us, you come straight through to our Sales and Admin team, not a call centre.
Good customer service is very important to us and we strive to deal with you in a friendly, timely and efficient manner.
Better By Design
The company was initially set up to provide a more practical and economical alternative to the traditional 'black cab'. In fact, we were one of the first taxi manufacturers in the UK to base our vehicles on the modern-day multi-purpose vehicle (MPV).
Listening to feedback from our customers, we design our vehicles in-house providing a 'turn key' product to suit your needs. Our vehicles have a range of unique features designed to make life easier; from our custom tip seats, underfloor ramp and more space for passengers.
Renowned in the trade for producing vehicles to a high standard, we believe our success is owed to our simple philosophy – every vehicle we build must be simply Better by Design™.
We look forward to manufacturing your specialist vehicle soon.
The Key Features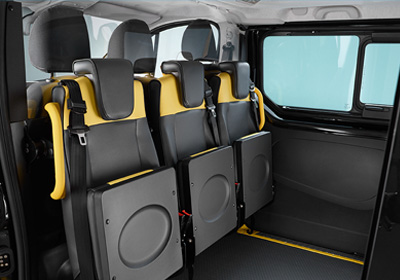 Unique Tip Seats
Our unique rear-facing tip seats have been designed in-house, incorporating a full-size seat equipped with all-age seat belts ensuring the comfort and safety of your passengers, even on a long trip. The quick-fold mechanism expands the access through the near side door, enabling easier loading of your wheelchair passengers, and creating the space to secure the wheelchair safely. Easy to clean leatherette with high visibility panels and adjustable headrests complete the versatility of the seats.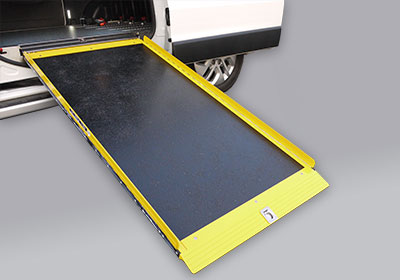 Underfloor Ramp
All of our wheelchair accessible taxis come equipped with an underfloor ramp with a safe working load limit of 300kg, designed to be lightweight and easy to use. The aluminium ramp is coated in a non-slip finish, has high visibility edges and fold up safety guides for safe loading of your wheelchair passengers. Once used, the ramp glides back easily into its storage place under the passenger compartment floor of the vehicle, with a smart aluminium trim hiding it from view.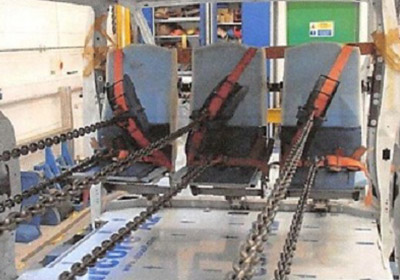 Vehicle Testing
Driver and passenger safety is our number one priority. Our vehicles are tested to EC Whole Vehicle Type Approval (ECWVTA). Once we have designed a vehicle, the parts are fitted to a body shell and taken to a testing facility. The seat anchorage points we fit are pull tested to simulate the forces they'd be subjected to in an accident. The wheelchair fixings have been subjected to a dynamic sled test and all testing is overseen by Type Approval Engineers from the Vehicle Certification Agency.
Tour Our Vehicles
Our vehicles are purpose built to ensure that every aspect offers practicality and durability.
Any Questions
Call us now on 01270 256 670 to find out more